We're happy to announcing the release of Nostale Kaisen !
Discord
Nostale Kaisen is a private server that provides modified official acts up to act 6.2.
We bring the next modifications for client :
Trophy System, Clock, RandomBox Info, HP/MP Pet/Partner and many other changes that will be added in the future.
Server Rates
Exp: x20
Gold: x5
Drop: x3
FamilyXp: x3
Fame: x3
Partner: x20
Fairy: x10
Pet: x20
Beta
We ARE NOT wiping accounts
so all the progress you reach during beta will remain once beta is over!
Beta Start August 19th and will end
September 9th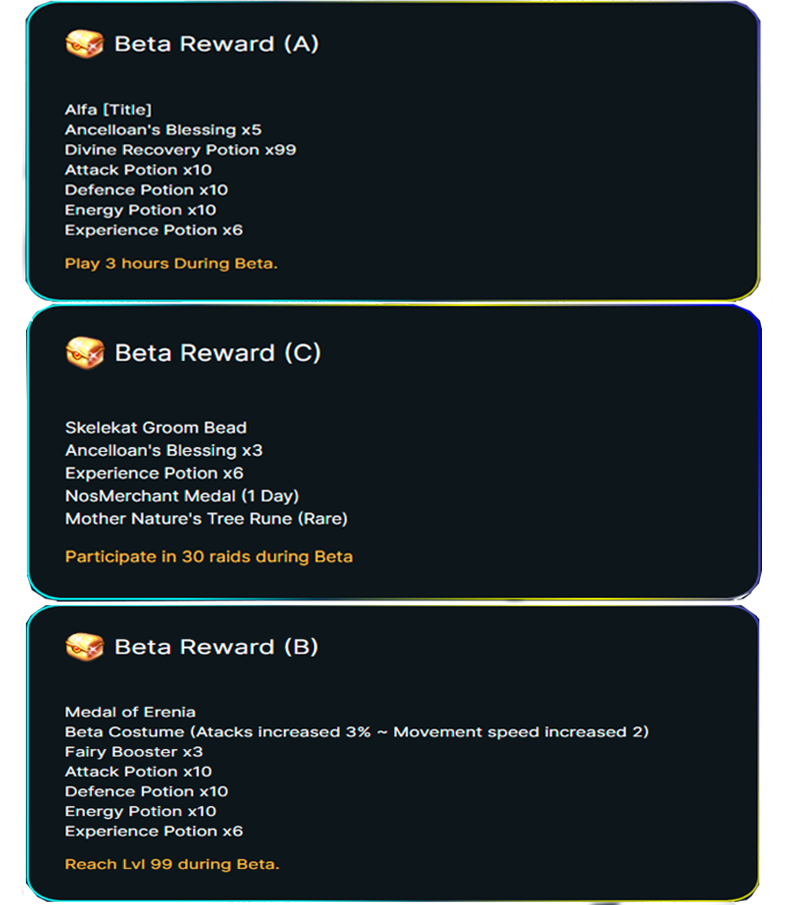 We made a lot of changes & adjustments in our gameplay to give the best experience for players.
All the changes that we made will be released when the Official Server starts in the Website / Forum -> Glacernon Changes / Act 6.1 / Act 6.2 / Launch Notes​